Protein is important after weight loss surgery to keep muscle tissue intact. In the case of quick weight loss, our body will break down muscle tissue for energy if we do not feed our bodies enough protein. It is important that protein requirements for weight loss surgery patients be followed after surgery.
Protein Requirements for Weight Loss Surgery Patients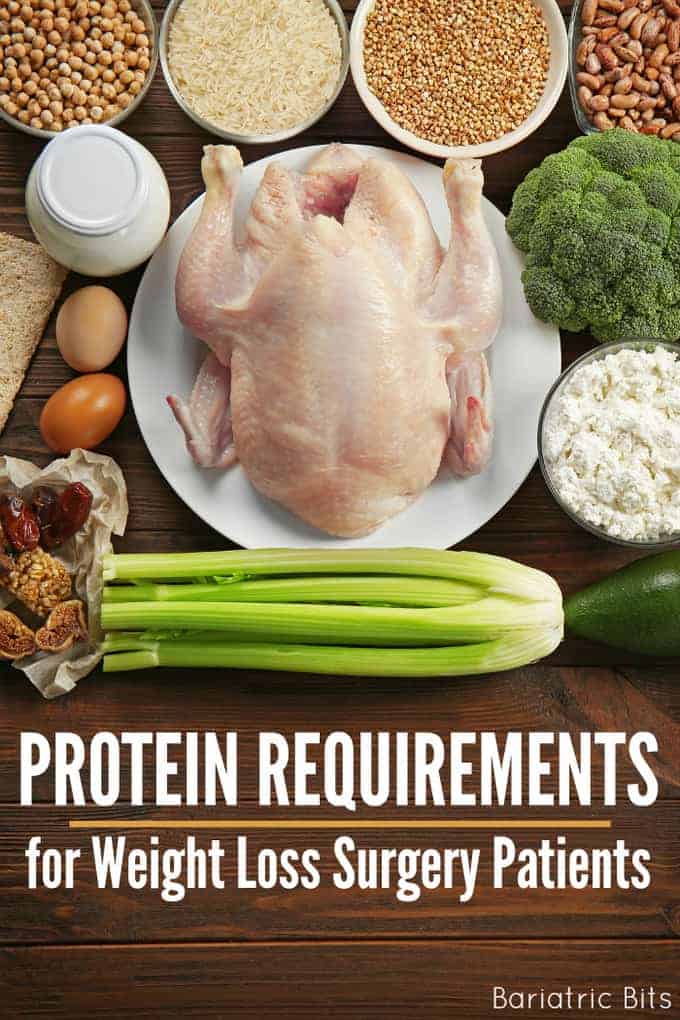 There are two different types of protein, Complete and Incomplete.
A complete protein contains all the essential amino acids our bodies cannot make on its own.
Animal meats including chicken, fish, beef, pork, lamb, etc
Dairy products including milk, cheese, and yogurt
An incomplete protein is missing one or more of the essential amino acids we need.
What is an amino acid? Amino acids make up protein structures. Think of them as blocks put together to create a structure. Some amino acids we can make in our bodies. Essential amino acids we cannot make, so need to eat food that contains those amino acids.
After weight loss surgery protein often needs to be supplemented because a patient can not physically eat enough protein containing food due to the small stomach size and restriction. Common recommendations for protein consumption are to consume 2 oz of protein at each of three meals. Two ounces of complete protein foods would give you approximately 14 gm of protein. For three meals this would equal approximately 42gm per day. The average patient needs between 50-80 gm total per day.
Protein supplements make up the remaining protein needed in the day. The most common supplement is a protein shake. Fluids are generally easier to consume and a quick way to get high doses of protein in the body.
The most common supplements are whey and soy protein, which comes as an isolate, concentrate, or blend form. Isolate is the purest and most readily absorbed. Blends and concentrates provide great sources of protein, however, may not be fully absorbable.