Bariatric Bits Shop
I have put together my favorite products for weight loss surgery patients for your convenience. All products listed are affiliate products (I receive a small commission) except for my cookbook.
Thank you for supporting Bariatric Bits!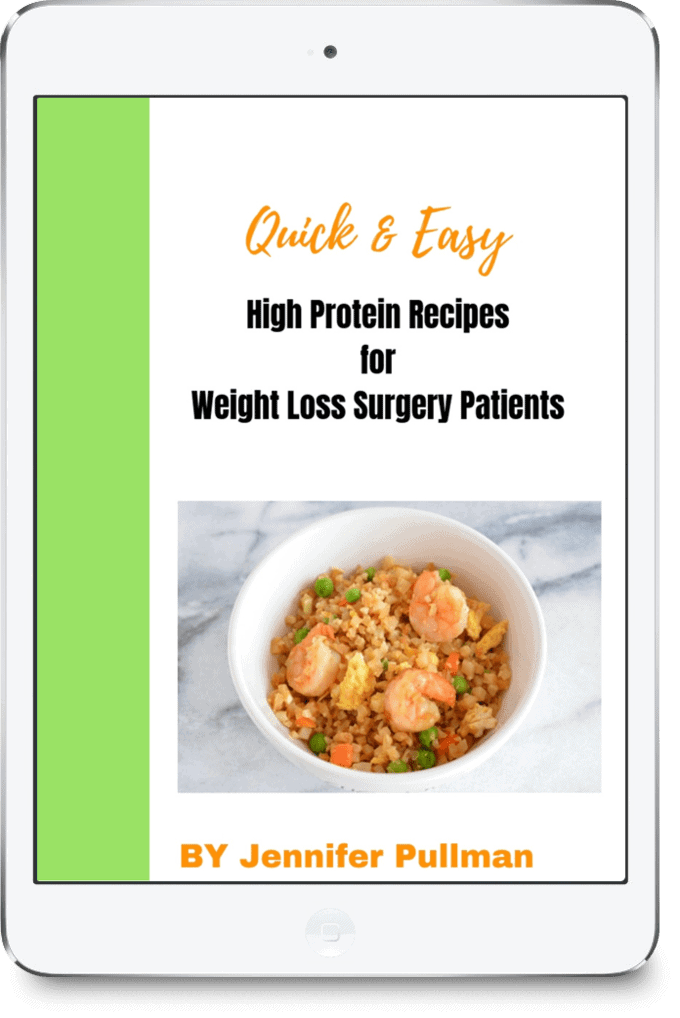 1
Weight Loss Surgery Recipes
20 quick and easy recipes that are rich in protein and low in carbohydrates. All of the recipes in the cookbook were developed by Bariatric Dietitian, Jen Pullman of Bariatric Bits.
Full nutrition information is available for each recipe! Instant download for just $9.99.

The classic Blender Bottle is a great tool for patients to use when mixing protein powder.  You may not always have access to a blender when you're away from home.
3
I have taste-tested a lot of different calcium supplements. Celebrate Calcium Citrate Soft Chews are by far my favorite. These chews are also loved by many of my patients!
4
My absolute favorite whey protein powder is the Lemon Tea from Nectar by Syntrax. This protein powder easily mixes with water and is much thinner than traditional shakes.  Perfect for anyone with a dairy intolerance.
Hint: mix this with sugar-free lemonade!
5
A blender is a necessity after surgery.  The Nutribullet is perfect because you can blend anything from protein shakes to your pureed meals.  Another bonus is that it's easy to clean and is so small that it won't take up much space in your kitchen.
Congrats on your weight loss journey! You have taken a big step to improve your health.
© {2020} Bariatric Bits. All Rights Reserved