One of the most important duties I have as a bariatric dietitian is teaching pre-operative patients about the post-surgery diet. Inevitably when I get to the pureed stage I hear groaning. I get it. What adult wants to eat pureed food? However, when I suggest pureed chicken salad those frowns turn upside down!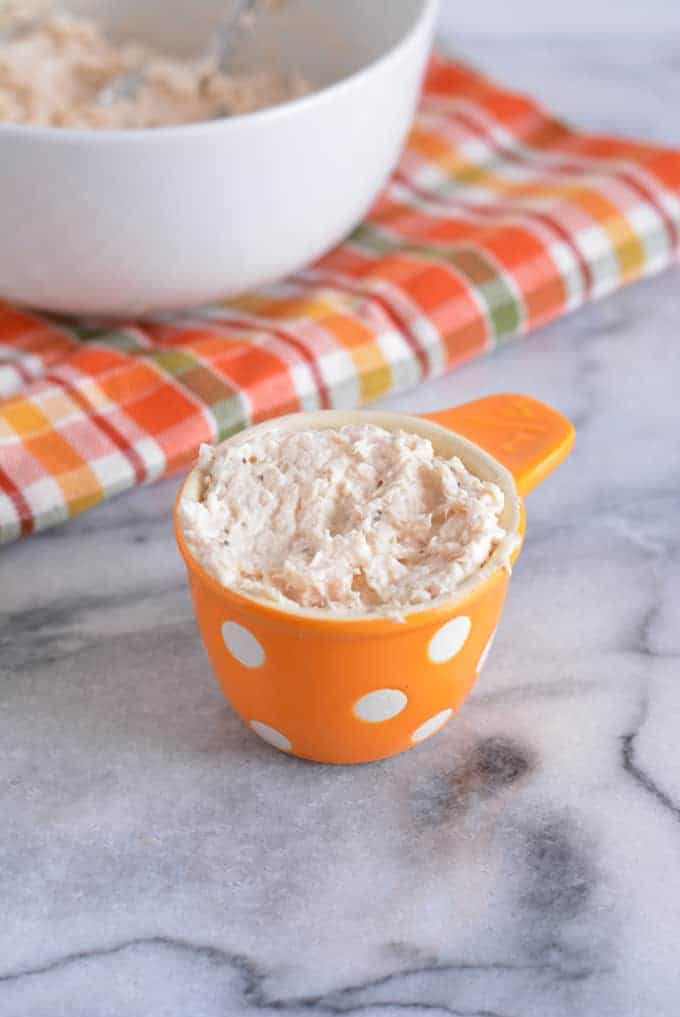 I know the idea of eating baby food or pureeing food is not appealing to most adults. I generally do not recommend baby food. Let's face it, babies spit baby food out. I usually suggest pureeing common foods, but patients don't usually jump on that idea either. When I explain that a commonly consumed adult food like chicken salad would work patients feel a bit better about this stage.
One concern often expressed is regarding mayonnaise. Patients assume they can't eat mayonnaise. Mayo is a source of fat, however lighter varieties are fine to include. Most patients can only handle about 2 oz of chicken, so there won't be much mayonnaise per serving in this pureed chicken salad.
To lighten up the pureed chicken salad you can reduce the amount of mayonnaise and add non-fat Greek-style yogurt. You want the chicken salad creamy and pretty smooth. I don't advise adding anything fancy like celery or onion. These veggies won't puree smooth enough.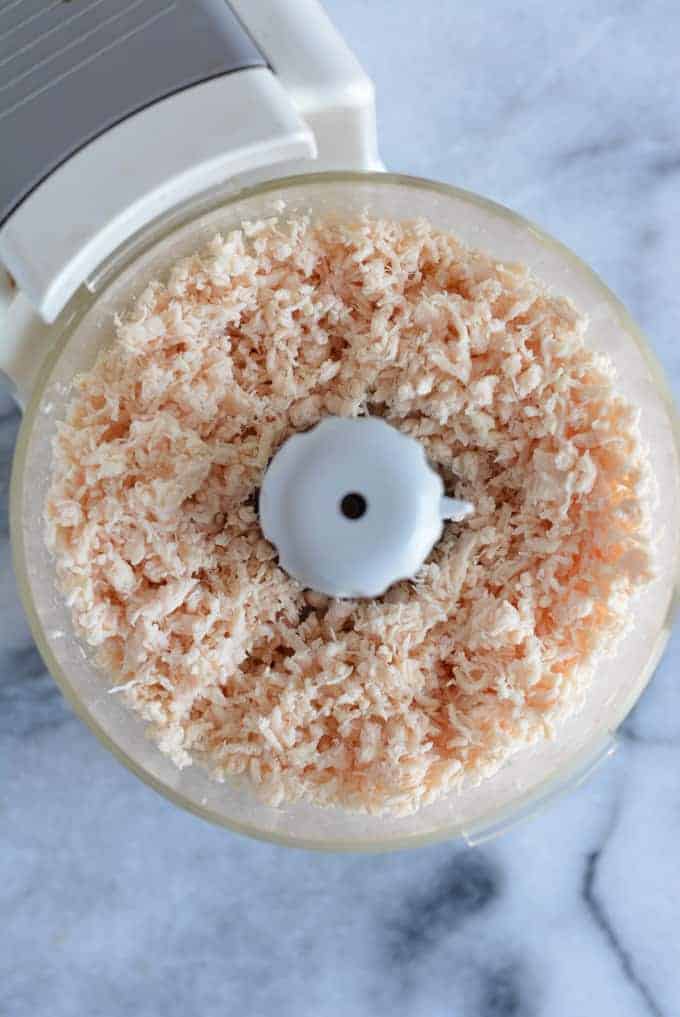 One chicken breast will yield about 4 1/4 cups servings. I always tell my patients that they would not need a lot of food. Just a few choices rotated through the stage will work.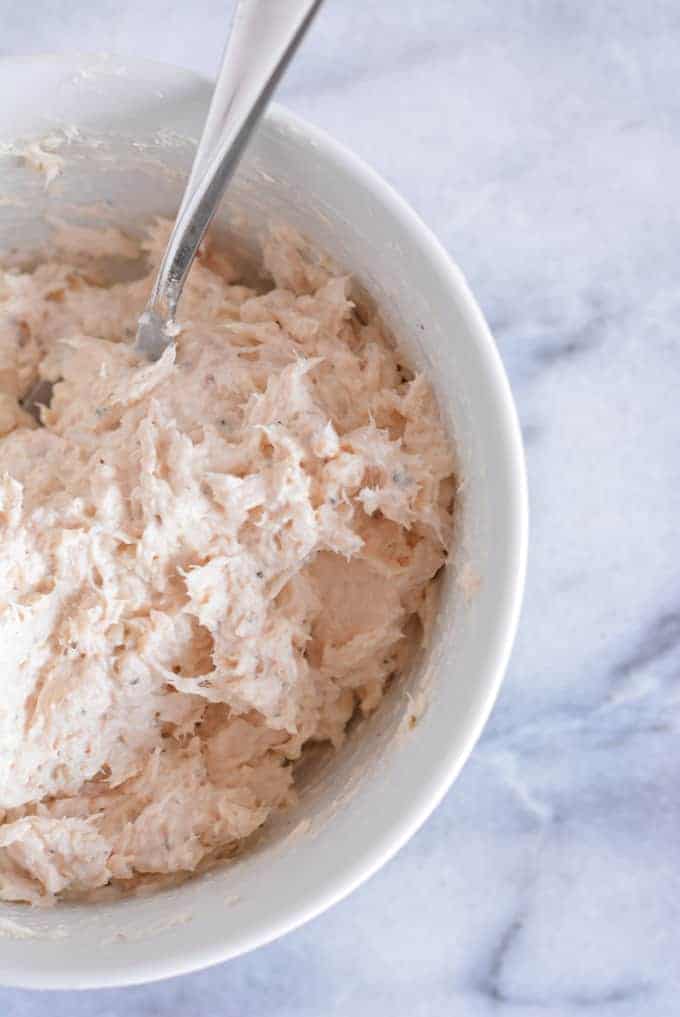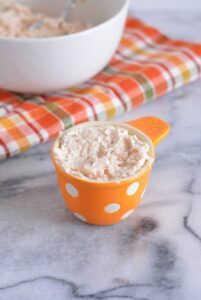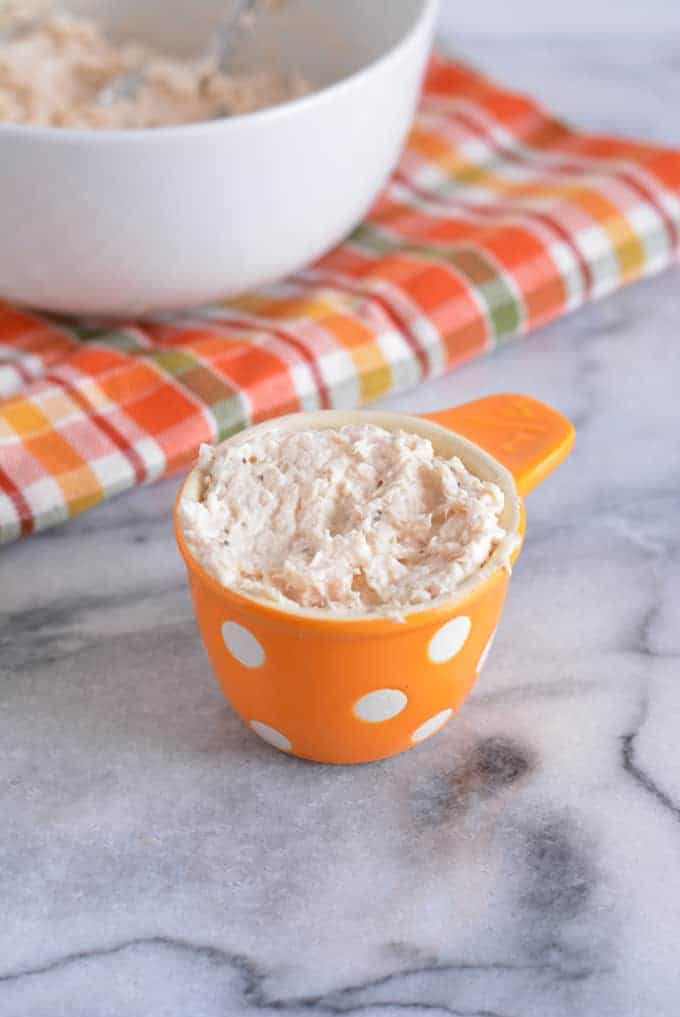 Print
Smooth Chicken Salad
A pureed version of chicken salad perfect for people who require smooth food such as bariatric surgery patients.
Ingredients
1 chicken breast, cooked
2 Tablespoons plain Greek style yogurt
2 Tablespoons Light Mayonnaise
1/8 teaspoon celery salt
1/8 teaspoon onion powder
pinch of black pepper
Instructions
Place chicken breast into a food processor.
Grind chicken until it is a fine consistency.
Stir in yogurt, mayonnaise, celery salt, onion powder, and pepper.
Nutrition Facts
Serving Size 1/4 cup
Amount Per Serving

Calories 84

% Daily Value

Total Fat 4 g

6%

Saturated Fat 0.8 g

4%

Unsaturated Fat 2.6 g

Cholesterol 32.2 mg

11%

Sodium 148.5 mg

6%

Total Carbohydrates 0.9 g

0%

Sugars 0.7 g

Protein 10.7 g

21%
* Percent Daily Values are based on a 2,000 calorie diet. Your daily values may be higher or lower depending on your calorie needs.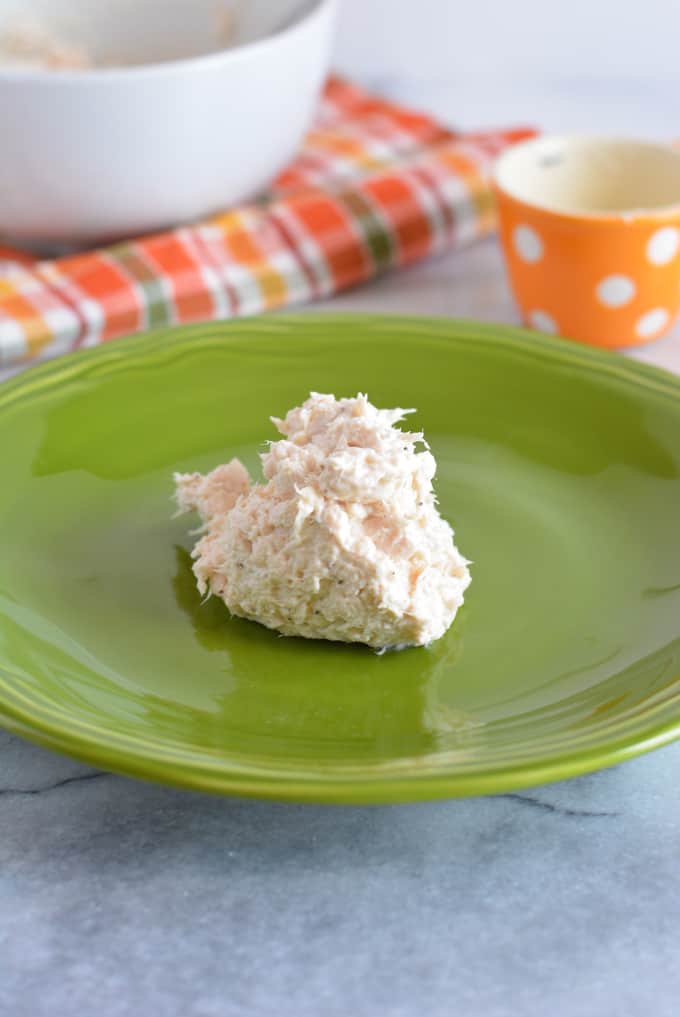 Items you may need:
The following are products from Amazon. I participate in the Amazon Affiliate program.


Additional pureed recipes: