The pureed stage after weight loss surgery can be very difficult because most adults aren't super excited about eating food that looks like pudding. Just a few pulses in a food processor can make pureed classic egg salad a perfect protein source after weight loss surgery.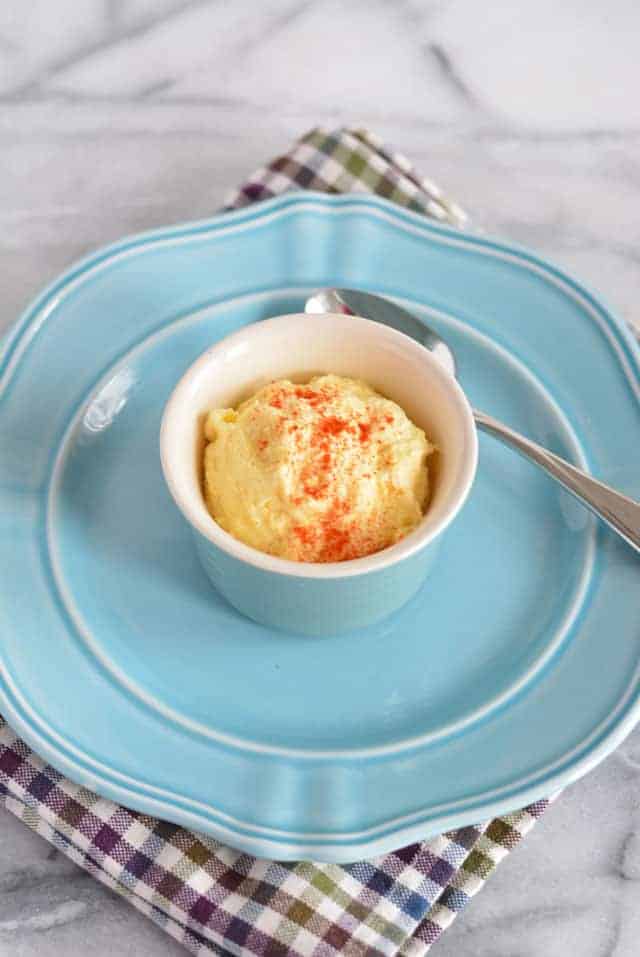 I'm often surprised, but then again deep down not surprised, when patients question whether or not they can eat eggs. Eggs in the dieting culture are often seen as off-limits because of concerns with fat and cholesterol. Yes, eggs contain fat and cholesterol, but their nutritional benefits far out way these issues.
Egg Facts:
Eggs are an excellent source of protein.
One egg provides 6 grams of high-quality protein.
Eggs contain 9 essential amino acids making them a complete source of protein.
Total fat content is 5 grams with 1.5 grams coming from saturated fat.
Finally, eggs contain 13 different nutrients spread between the yolk and white parts.
Eggs can be added to your diet quickly after surgery. Most patients can handle scrambled eggs or pureed egg salad during the pureed stage. Egg salad or hard boiled eggs can be rubbery and may not be tolerated, however, pureed egg salad tastes the same, but is a smoother consistency.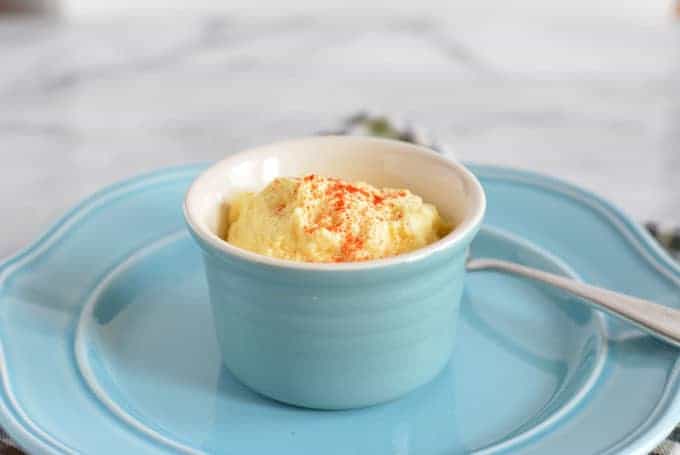 Tips for making Pureed Classic Egg Salad:
You don't need a blender or a food processor, although these appliances are quicker to use, simply mash the hard-boiled eggs with a fork if you need to.
You can use any mayonnaise you wish. You can use half Greek yogurt in place of half the mayo to lower the fat content if you wish.
Use any herbs and spices you wish to season.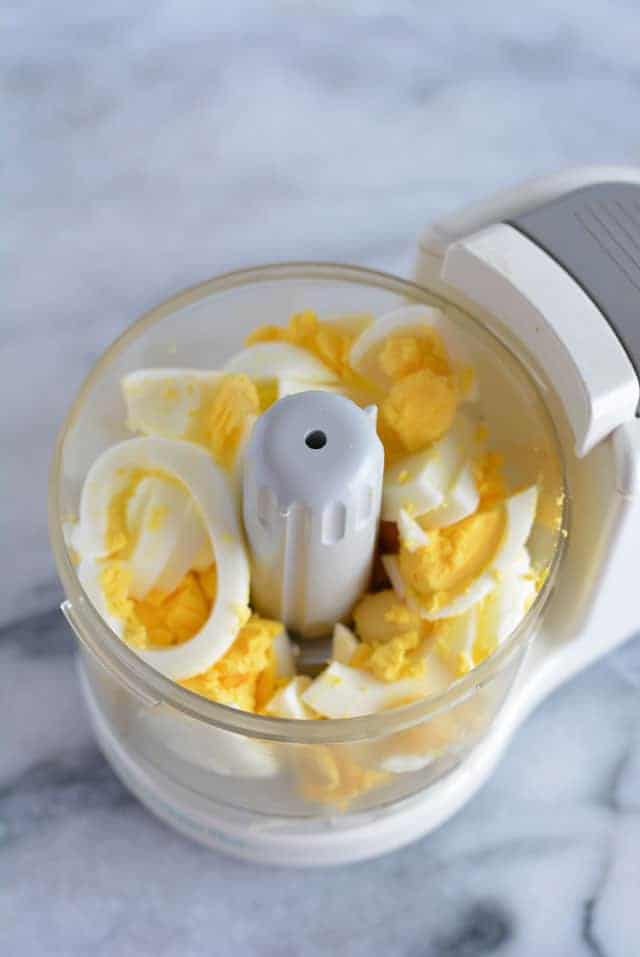 Place hard-boiled eggs in a food processor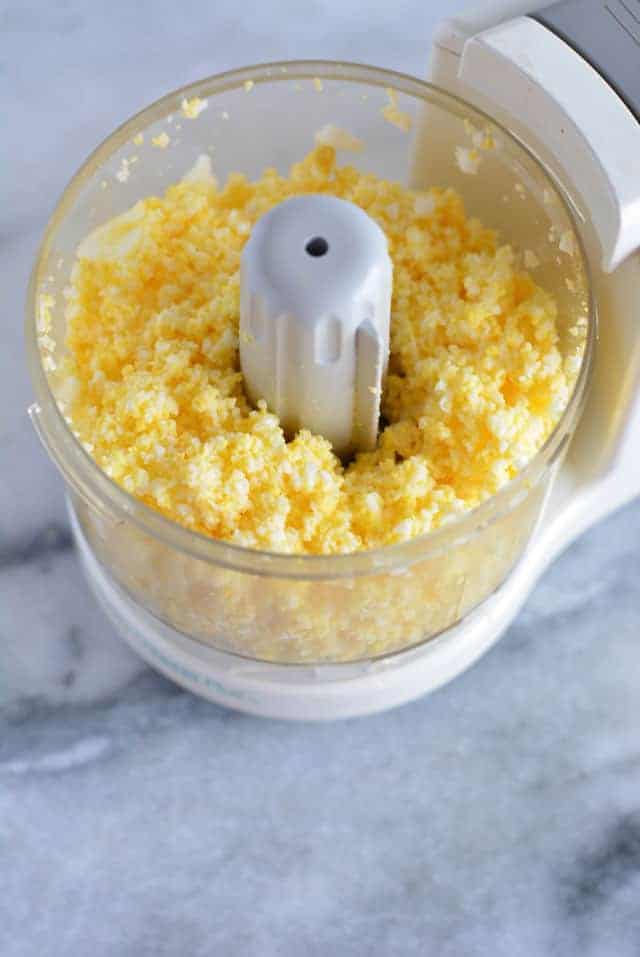 Chop eggs until there are no longer large pieces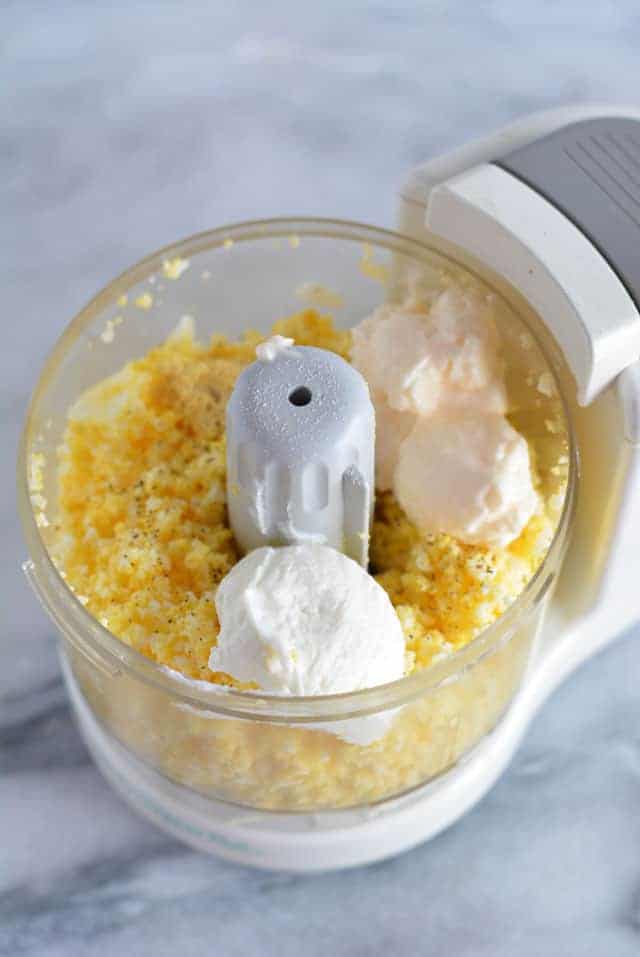 Add mayonnaise, Greek Yogurt, and seasonings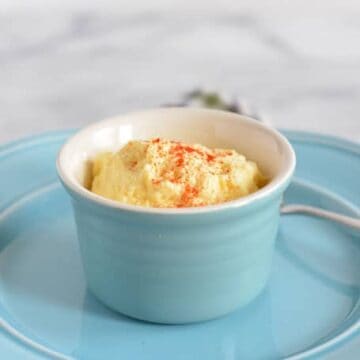 Pureed Classic Egg Salad
Eggs are an excellent source of protein. Egg Salad is a perfect texture for the soft stages following weight loss surgery.
Ingredients
2

hard-boiled eggs

1

tablespoon

reduced-fat mayonnaise

1

tablespoon

plain Greek-style yogurt

Salt and pepper to taste
Instructions
Slice 2 hard-boiled eggs

Place the egg slices into a food processor

Chop eggs until there are no longer large pieces

Add mayonnaise, Greek yogurt, and seasonings to chopped eggs

Blend well until the egg salad is smooth.
Nutrition
Serving:
1
/4 cup
Calories:
176
kcal
Carbohydrates:
4.6
g
Protein:
9.3
g
Fat:
13.2
g
Saturated Fat:
4.2
g
Polyunsaturated Fat:
7.9
g
Trans Fat:
0
g
Cholesterol:
200.4
mg
Sodium:
144.9
mg
Fiber:
0
g
Sugar:
4.6
g
Tried this recipe?
Tag #bariatricbits!
Items you may need:
The following are links from Amazon. I participate in their affiliate program.
Small food processor:
Other pureed recipes you may enjoy!