This chocolate peanut butter protein shake will make you think you're drinking a Reeses Cup not a protein shake!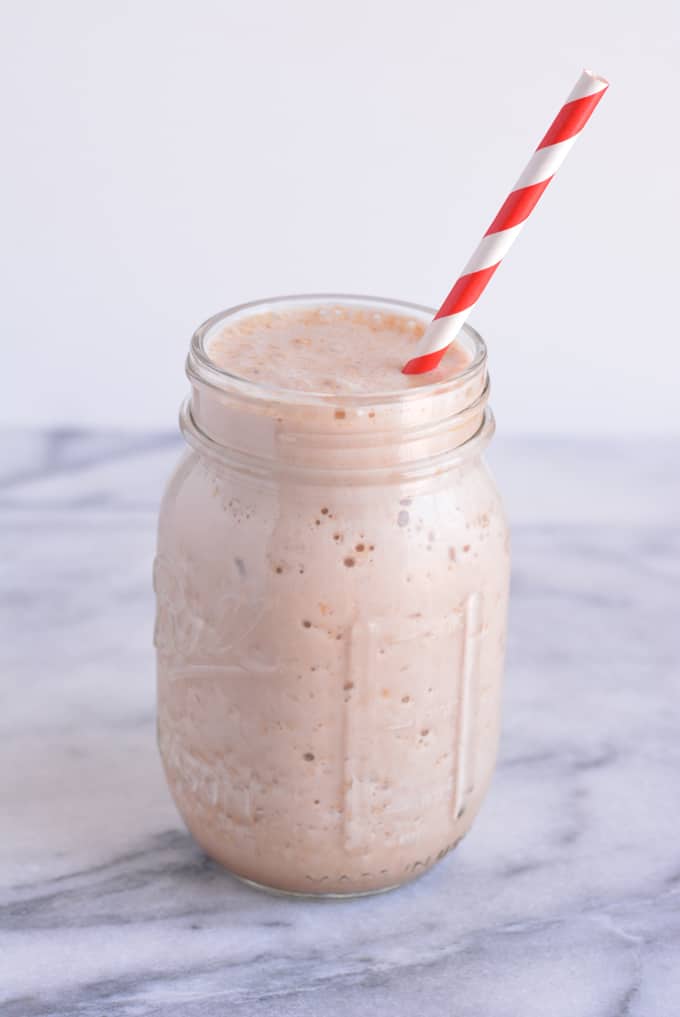 When I became a bariatric dietitian in 10 years ago I attempted to try as many protein shakes as I could. As many of you know already (if you are post-op) some protein shakes are delicious while others are far from it. One of the first protein powders that I tried was Unjury. Unjury proteins are really good quality proteins. This is the only company that sends professional samples to share with patients. When you get a chance read my Unjury Review!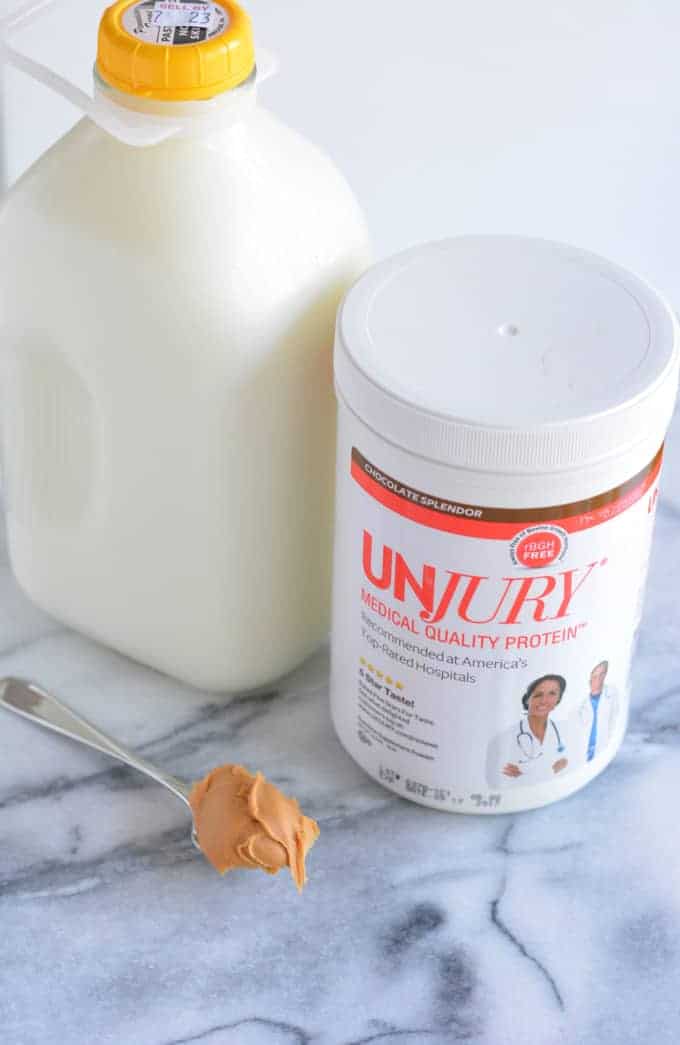 I love chocolate anything. Most of my patients love chocolate too. You don't have to use Unjury. You can use any chocolate protein powder. I do love their chocolate and strawberry. This chocolate peanut butter protein shake is the most common recipe I share. My kids even like this shake and frequently ask me to make it. I do use regular peanut butter, which does increase the calorie content. You could use a peanut butter powder if you wish to lower the calorie content. In my opinion, though the added healthy fats from regular peanut butter increase satiety.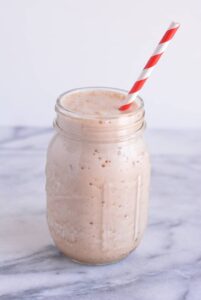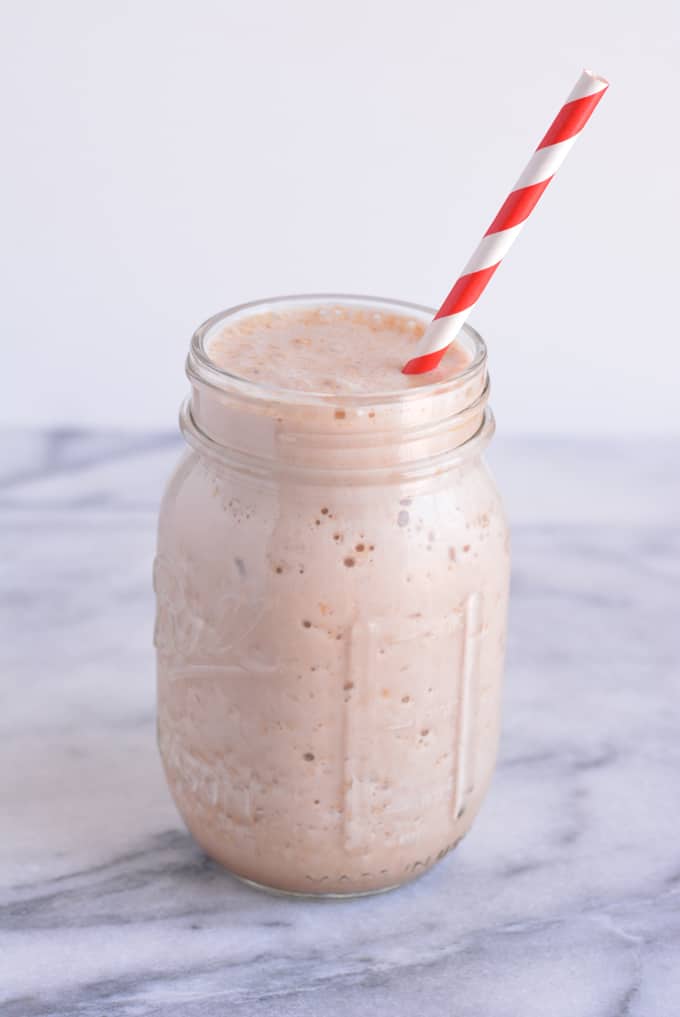 Print
Chocolate Peanut Butter Protein Shake
A protein-rich yummy protein shake, perfect for weight loss surgery patients.
Ingredients
1 cup skim milk
1 scoop chocolate protein powder
1 tablespoon smooth peanut butter
1 cup ice cubes
Instructions
In a blender place ice, milk, protein powder, and peanut butter.
Blend until smooth.
Notes
You can use powdered peanut butter if you wish to decrease the calorie content of the shake.
Nutrition Facts
Serving Size 1 Shake
Amount Per Serving

Calories 282

% Daily Value

Total Fat 8.7 g

13%

Saturated Fat 1.9 g

10%

Unsaturated Fat 6.2 g

Cholesterol 8.3 mg

3%

Sodium 277.7 mg

12%

Total Carbohydrates 24.1 g

8%

Dietary Fiber 0.8 g

3%

Sugars 14.5 g

Protein 28.5 g

57%
* Percent Daily Values are based on a 2,000 calorie diet. Your daily values may be higher or lower depending on your calorie needs.
Don't be afraid of the sugar content. Yes, 14 grams seems a bit high particularly if you are a gastric bypass patient, however, 12 grams is contributed by the milk in the recipe. Milk does not cause dumping syndrome, although some patients do become lactose intolerant. You could use a milk alternative, but keep in mind I did not test the recipe with other milk.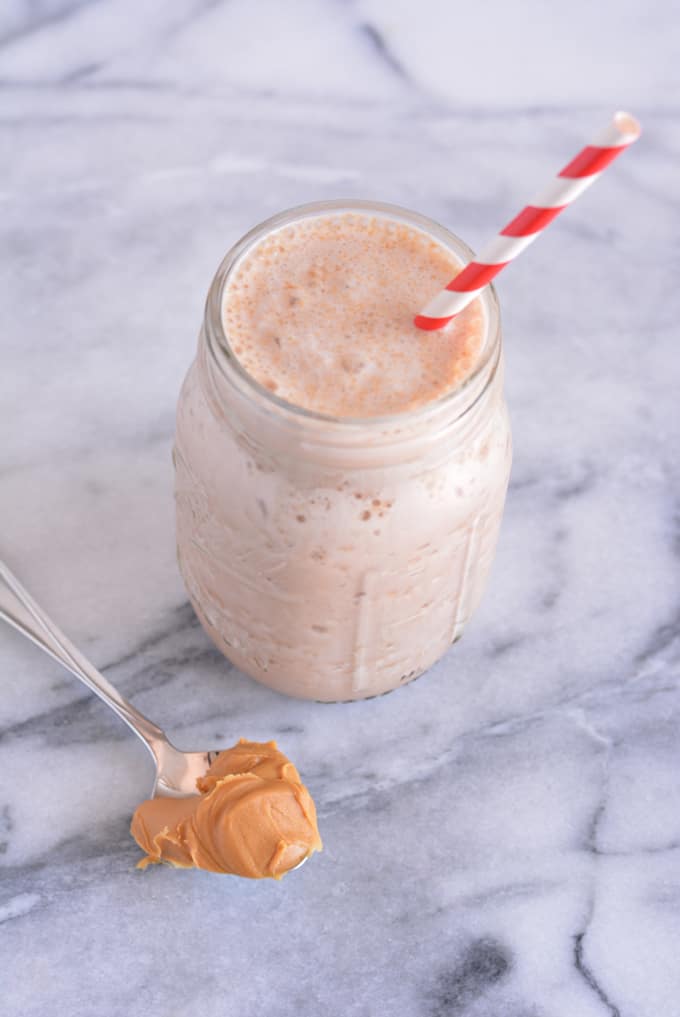 Other Protein Shakes you may enjoy!
Items you make need to make a Chocolate Peanut Butter Protein Shake: