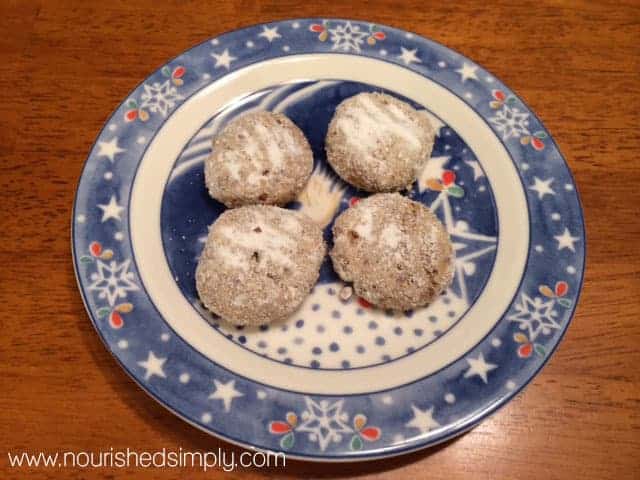 My favorite cookie to make this season is the crescent cookie that my grandmother used to make. The cookies are not really high is sugar, however I tested the recipe with Splenda this year just for you!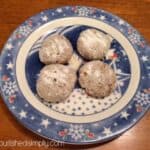 Low Sugar Crescent Cookies
2013-12-23 16:53:19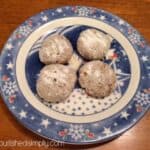 Serves 36
Ingredients
1/2 lbs butter
2 cups flour sifted
2 cups chopped ground pecans
5 tablespoons Splenda
2 tsp vanilla
1/4 tsp salt
1 tablespoon water
Powdered Splenda to coat
Instructions
Cream butter and splenda
Add vanilla and salt
Add flour in batches
Add water
Add nuts and stir to incorporate all the nuts
Notes
Powdered Splenda is made by combining 3/4 cup of granulated Splenda with 2 teaspoons cornstarch. Mix in a blender until blended.
Bariatric Bits https://bariatricbits.com/