One of the biggest concerns that bariatric patients have before weight loss surgery is Dumping syndrome.  In recent years many gastric sleeve patients tell me they chose this surgery because they didn't want to get dumping syndrome. This guide will explain what dumping syndrome is and how to prevent it from happening.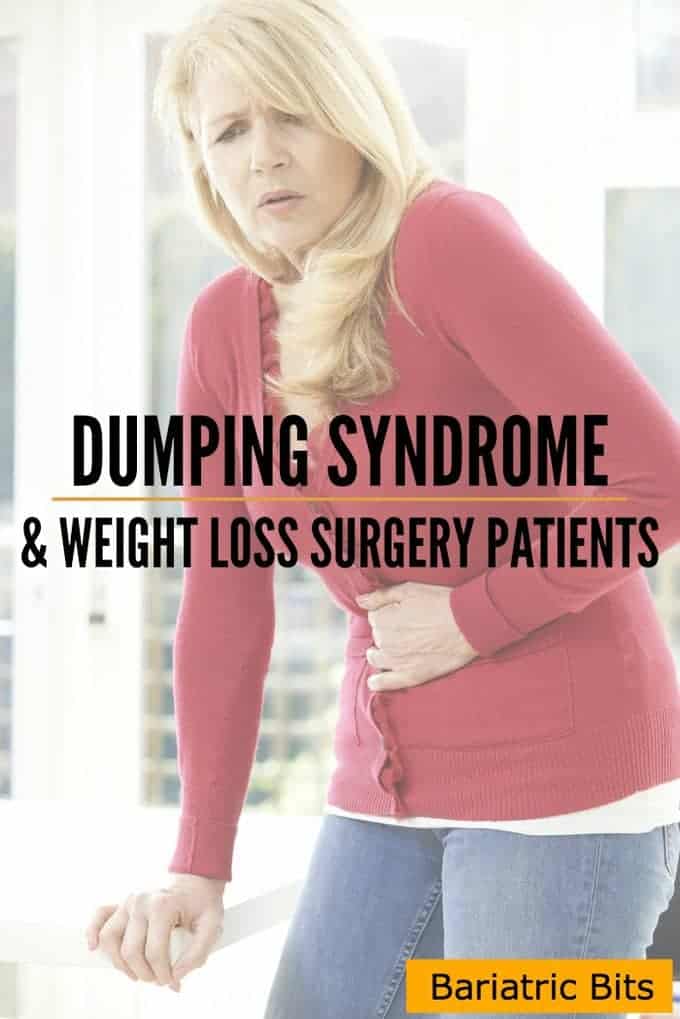 Dumping syndrome is common with the gastric bypass.  Any surgical procedure that reduces the size of the stomach brings a chance of Dumping.  After gastric surgery food movement is hard to regulate.  Food may dump too quickly into the small intestine.  Symptoms often occur after eating refined sugars. Symptoms can also occur after eating fats. Dumping can occur early after a meal or late.
In the case of early dumping food empties quickly into the small intestine causing stretching of the intestine.  Water is also pulled from the bloodstream into the small intestine.  Early dumping occurs about 10-30 minutes after food is food is eaten.
Early Dumping Symptoms:
Full feeling
Cramping and or pain in the abdomen
Nausea and/ or vomiting
Diarrhea
Sweating, flushing of the skin
Feeling light-headed or dizzy
Rapid heartbeat
Late Dumping is a result of a rapid rise and fall of blood sugar levels. Late dumping can occur 1-3 hours after eating. As a result of a high sugar, meal increased amounts of insulin are secreted to aid in the absorption of the sugar in the small intestine and leade to low blood sugar levels.
Late Dumping Symptoms
Similar to early dumping: flushing, sweating, dizziness, rapid heartbeat
Weakness
Loss of concentration
Foods to limit or avoid
Candy
Sweet Drinks
Cake
Cookies
Pastries
Juice
Regular Soda
Alcohol
High-fat foods
Other ways to prevent or decrease symptoms of Dumping Syndrome:
Eat 5-6 small meals instead of 3 larger meals.
Do not drink with meals.
Do not drink 30 minutes before or after meals.
Increase intake of fiber.
Include protein at each meal.
Chew food thoroughly.
Dumping syndrome can be easily prevented by avoiding foods that are not part of a healthy diet anyway.  Regardless of the surgery chosen patients should not choose sweets and high-fat foods as part of their regular diet.
Check out information on other Problematic Foods after Weight Loss Surgery