Pretty much if you can list an excuse for not exercising I have heard it over the past 10 years. The top excuse is "lack of time". My solution: home exercise! Exercising at home saves you time to travel back and forth to the gym. You can fit in small increments at various times of the day!
One of the biggest obstacles for weight loss surgery patients is exercise. Many people are not naturally active and exercise is something that isn't high on the priority list. Weight loss is 80% what you eat, but 20% exercise. Exercise is important for everyone to live healthier lives. Healthy People 2020 recommends that American's exercise a minimum of 150 minutes per week.
To exercise at home you need just a few basic pieces of equipment that do not break the bank!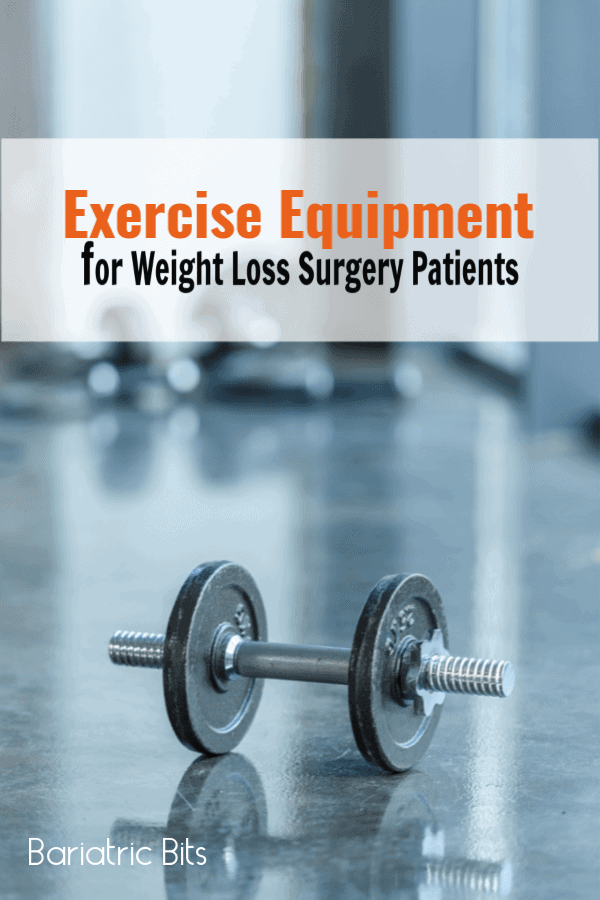 Chair Exercise is a perfect way to get your feet wet and begin to exercise especially if you have limited mobility. Exercising in a chair gives you a way to increase your strength and stamina with decreased injury risk.
Simple Walking for Exercise videos can help you begin your exercise program in the safety of your own home. Start with just a few minutes and work your way up.
In addition to cardio workouts, it's important to increase your muscle strength. Toning exercises should be an integral part of your exercise routine.
Fitness and Stability Ball Workout will not only help you tone muscles but can also help you stretch.
Yoga can not only help you improve strength, flexibility, and balance, but is also a great way to reduce stress and anxiety.
Kettlebell Workouts are the next level after you have mastered toning exercises with either bands or a stability ball. The increased weight will increase your calorie-burning potential and help to continue to increase your muscle mass.
Resistance Band Workouts are great for beginners exercisers. If you have ever been a patient at physical therapy you will have had experience with exercise bands. You can begin your resistance training with bands before graduating to kettlebells or dumbbells.
Dumbbell Workouts like kettlebell workouts are the next step up from exercise band toning. Dumbbells will take your workouts up a notch by adding more weight to your workouts.
Aerobic Step from back in the 1990s. Step aerobics was all the rage back then. I was a fitness instructor in college and taught step aerobics classes. Although it's hard to find step classes now most gyms still have a supply of steps because they are great to use for chest workouts and leg exercises like lunges and squats.
If you have a bigger budget and still don't want to spend money on monthly gym memberships consider investing in exercise equipment at home.
Treadmill. A treadmill can help you continue your walking or running workouts even when the weather isn't great from the comfort of your own home. You can create a more intense walking workout on a treadmill by using the incline feature and speed adjustment. I love to walk outside, but not in the snow, rain, or heat, which we get a bit of each on the East Coast! Our treadmill allows me to continue to walk or run all year long.
Bike: An indoor exercise bike is a great piece of equipment to use if you have joint issues that prevent you from walking or using a treadmill. If you have back issues a recumbent bike like the one below is helpful. If you don't have back issues any stationary bike would work for you.
Biking outdoors, of course, will help you experience nature and fresh air, but a stationary bike will allow you to exercise from the comfort of your own home! There are tons of bikes on the market for many different budgets.
My dream was a Peloton bike, which my hubby and I gifted each other last Christmas. If you are a Peloton user message me and we can connect. If you want to become a Peloton owner email me and I can give you my referral code to get some free stuff!
A home Gym is the ultimate piece of equipment if your weight training routine has progressed beyond exercise bands.
Ultimately the only piece of equipment you really need is a nice pair of athletic shoes.
For resistance, you can use your own body weight, canned goods, or some milk jugs. You can spend very little money. The most important thing is to just move!