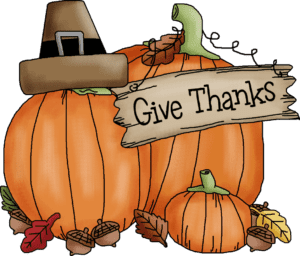 Holidays that involve eating can be a challenge for weight loss surgery patients, especially if surgery was recent. Thanksgiving is the king of eating holidays. I have shared the following tips with my support groups in the past and thought I would share them here.
Plan Out Your Day
Eat Breakfast: skipping meals may lead to binging
Be Choosy: only choose to put food on your plate that you really want
Savor Small Bites: sample a variety of food, but take one bite and avoid seconds
Stop When Full: resist temptation to take one more bite. Listen to your stomach
Talk More: put your fork down to talk with family and friends
Taste of Dessert: take samples not slices of desserts
Exercise: increase your activity in the week leading up to Thanksgiving dinner and plan to exercise that day
Lighten Up Meals for Everyone
Finding ways to decrease calories in the dishes served at your Thanksgiving gathering will benefit you as well as your guests.
Trim the fat: roast turkey on a rack to let the fat drain, avoid using the fat to make gravy. Try a fat free version
Use French Baguettes for stuffing (choose a baguette that is made without fat or sugar)
Roast sweet potatoes to bring out their natural sweetness without the need to add sugar
Replace mashed potatoes with pureed squash or cauliflower
Use a fat free version of cream soup for green bean casserole and avoid fried onions. Instead use sautéed onions and top with slivered almonds.
Make your own cranberry sauce using whole cranberries and fruit juice. Canned cranberry sauce is full of sugar.
Check out these recipes!
Low Calorie Cranberry Sauce from Ocean Spray
Creamy Cauliflower Puree from skinnytaste.com
Mom's Stuffing, Lightened up from skinnytaste.com
Mushroom Fennel Quinoa Stuffing from skinnytaste.com
Pumpkin Cheesecake Shooter from skinnytaste.com
Have you noticed I love skinnytaste.com?
Have a Happy Thanksgiving Everyone!