Surgery is only a tool for weight loss. How a patient uses that tool is what counts. All procedures restrict the amount of food an individual can consume therefore food needs to be full of nutrients. Each bite counts when is comes to meeting daily nutrition requirements. The goal of Bariatric Bits is to help patients choose the best food to meet their nutritional needs after weight loss surgery. This post discusses the diet stages after weight loss surgery.
Pre -operative Diet
Many bariatric surgeons and surgery centers will ask patients to lose some weight prior to surgery. The amount may be dependent on the surgeon's preference and/or the patient's situation (body composition, BMI, other health related issues, and health insurance requirement).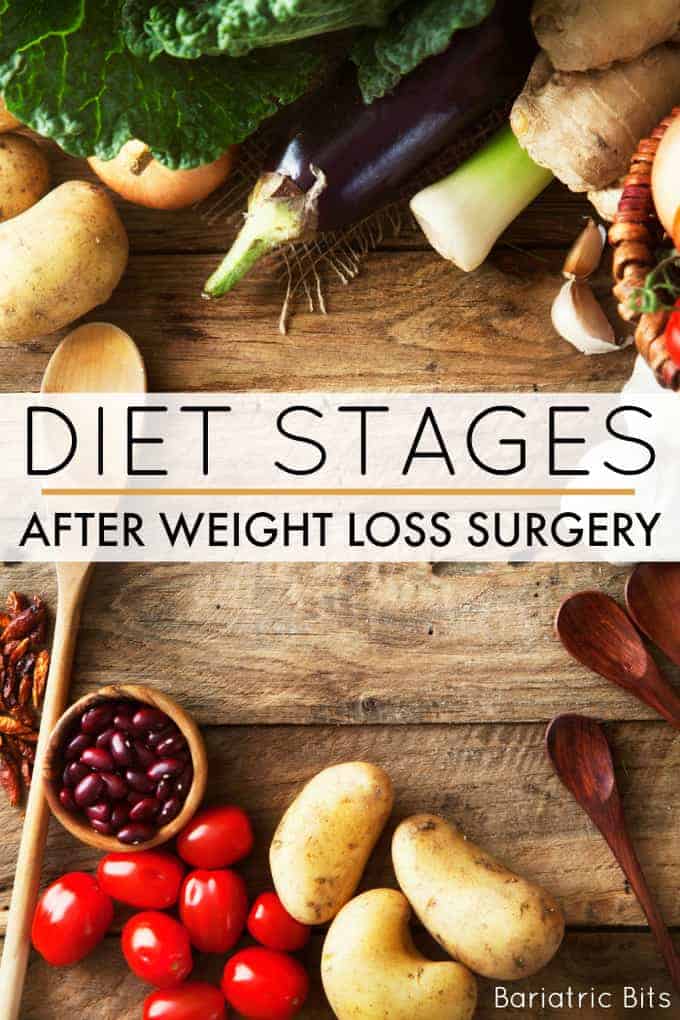 Many patients will be asked to follow a very low-calorie diet (VLCD) 1-2 weeks prior to surgery in order to promote shrinkage of the liver. Many individuals with BMI over 35 have fat accumulated on their liver. This fat accumulation causes the liver to often be enlarged and stiff. The enlargement causes the liver to spread across the abdomen. The liver can then block the area in which the surgeon needs to work. Since fat accumulation can make the liver stiff, moving the organ will be difficult.
A very low-calorie diet, low in carbohydrates and fat, promotes fat loss around the liver. This will help shrink the liver in some patients and help loosen it, making lifting the organ easier and safer.
The pre-operative diet will vary among surgeons and surgical practices. Commonly this diet consists of liquids, including protein shakes, and sugar-free clear beverages. The diet may be as strict as drinking 3-5 protein shakes per day and drinking clear sugar-free liquids with no solid food permitted. Some practices may allow non-starchy vegetables, yogurt, lean proteins, and/or fruit. Always follow the instructions given to you by your surgical team.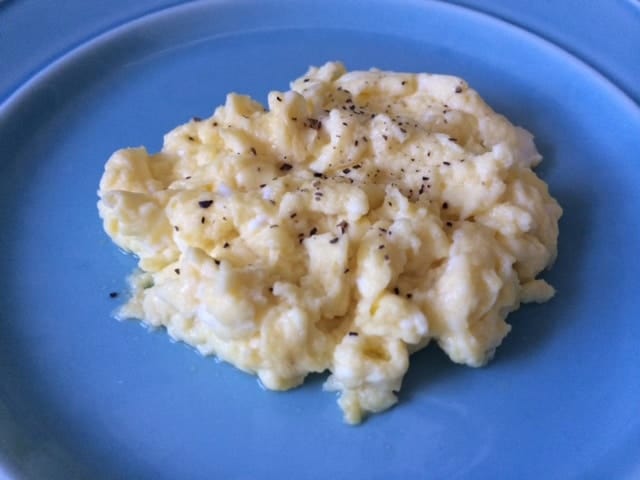 Post operative
The diet postoperatively varies among surgery centers. Many follow the same protocol, however, may vary in the length of time their patients need to follow each phase or stage. Always progress as instructed by your surgical team. Never advance on your own unless your surgeon allows this. The post-operative diet phases/stages are designed to allow healing. You may feel completely normal, but this may not be the case internally. Advancing too quickly can lead to complications.
The general progression is as follows:
Clear liquid: sugar-free liquids that you can see through (water, crystal light, broth)
Full liquids: milk, creamed soups, yogurt, protein shakes
Puree: scrambled eggs, pureed chicken or fish
Soft: baked fish, ground meats, soft fruit, and vegetables.
Stay tuned to posts regarding each of these phases. Sign up for our newsletter and receive menus for Puree, Soft, and Regular Food stages!